He was born in January, 1992. Ever since he was 5 he wanted to act. So he convinced his family to move to Hollywood to pursue his dreams. When he was 13 he got into California School of the arts and graduated at 17. He got the lead role of a movie when the director saw him act. He is now the lead antoganist on My Dark Dilemma.
Appearance
Edit
6'0. Blonde hair. Green eyes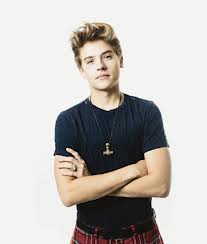 Personality
Edit
He is kind. He likes to flirt a lot with girls. 
Ad blocker interference detected!
Wikia is a free-to-use site that makes money from advertising. We have a modified experience for viewers using ad blockers

Wikia is not accessible if you've made further modifications. Remove the custom ad blocker rule(s) and the page will load as expected.